May 21, 2018
Birthday Celebration at eVision IT solution
Birthdays Are All About Having Fun, Yet Another Journey Around The Sun, With
Pals And Buddies Surrounding You, And Sweet Cake To Cheer You, It Is Not
About Turning Old, But Making Memories More Worthy Than Gold!
Birthdays are joyous events that bring a lot of people together. It is a memorable time as you and your loved ones celebrate the day of your birth. It is a moment where all the people gather and have unlimited fun! It is a joyous occasion with cake, confetti, food, game, dance and music!.
We too had one such event on 21st of May 2018, where all the members of the eVision Team gathered up for a birthday celebration of eVision's Directors, Mr. Nirav Nayak.
When Celebrations come into picture, We eVisions are never Behind….

Birthday's are the celebration of life, relentlessly hounding all the non-celebrants in the world. It is a floating, cosmic bash shouting its way through the streets of the universe, flinging the sweetness of its cassations to every window, pounding at every door in a hilarity beyond all liking and happening,untill the Heart filled with joy and happiness.
the evening start's with game: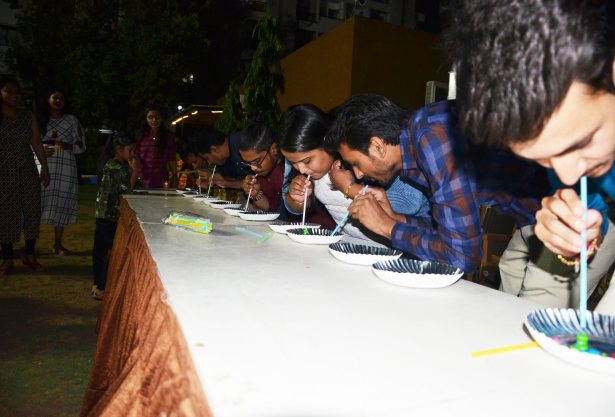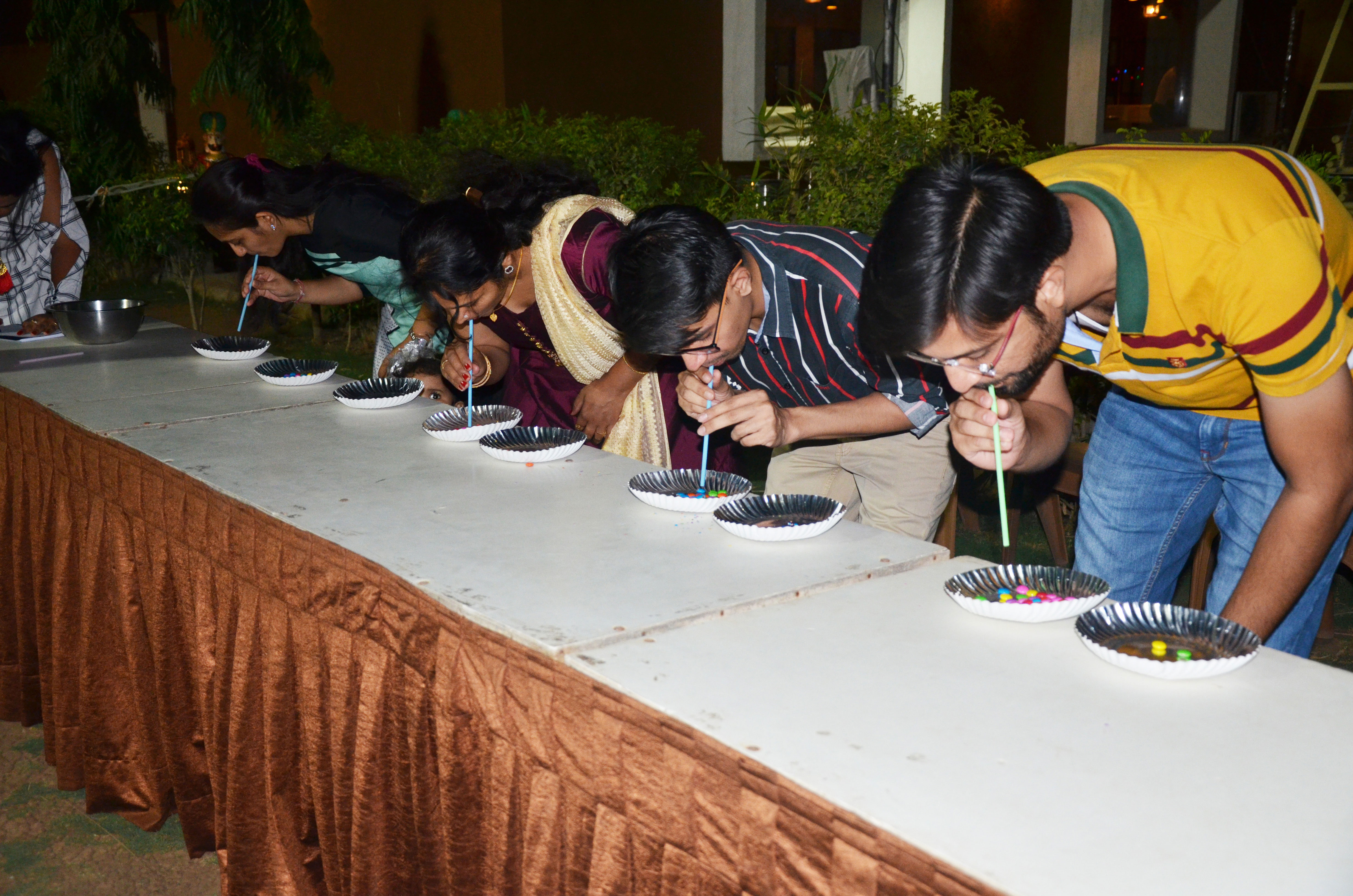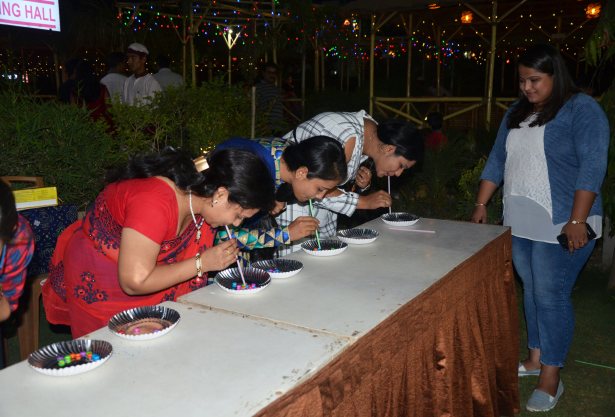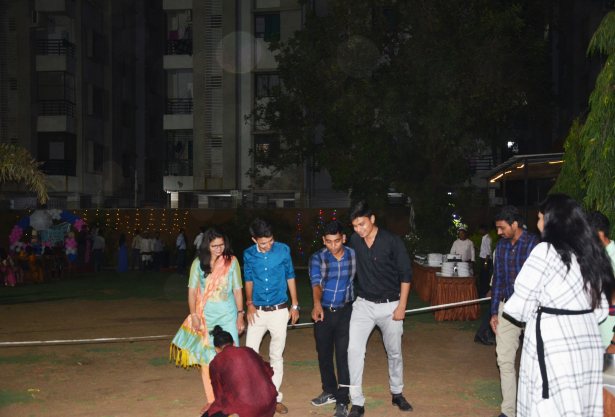 The venue was a theme based restaurant called Satkaar Garden Restaurant, and as per its name, it was so beautiful and the ambiance was awesome. Some of the early birds reached the venue on time,While we waited for others to come, we were served with welcome drink and starter. It took no long to gulp that down. As soon as everybody arrived, we started with Introduction part followed by various fun activities and games. We all had so much fun and enjoy a lot.
cake cutting time:
Taking a break from games and activities, we all headed for the cake cutting custom. There were choruses of birthday songs to fill up more charm to the theme of celebrations. The cake was brought in and we all gathered up to wish our directors. It was a creamy Butterscotch flavor and we waited long for our turn to grab a bite.

Later on the moment comes when our Director and Leaders share some good memories from the past celebrations and events and share some vision and thoughts for future events. It felt so nice to be a part of eVision team.
Dinner time:
Later on, we enjoyed chinese soup along with starters followed by Punjabi main course and dessert. We chit chatted over our tables as we ate. Then moving towards more games and gifts distribution.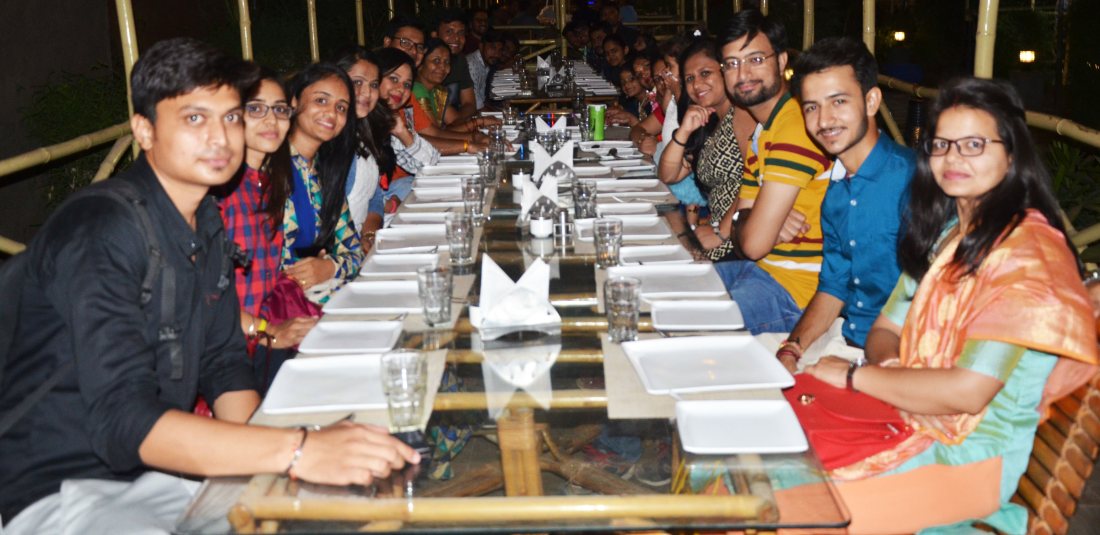 Here it comes : Gifts Distribution ceremony
The Gifts distribution ceremony is the most special moment of a function. Indeed, this is the time when most of the competitors or position holders have been waiting for it. Awards are a way to encourage good performance and inculcate competitive spirit. Most of us Awarded for best performance and completing 2 years at eVision ITS and winner of games and activities.

Throughout this fun filled night, we made Lots of Memories, filled with Fun, Food, Music, and Games. The night was a Memorable Experience. And thus,
One More Evening Ended With The Full
Mixture Of Fun, Enjoyment, Togetherness, And Happiness.